You've all seen those posters in churches. You know, the ones with a lanscape superimposed with a bible verse. Well,
a friend at The Atheist Nexus
thinks that not only should the warm fuzzy verses be displayed this way, but any verse can be displayed this way. I agree. I have grabed a few PD pictures from the net and fired up the Gimp. Here's my first two attempts. The original pictures are PD so I hereby release these photos back to the public domain. Enjoy.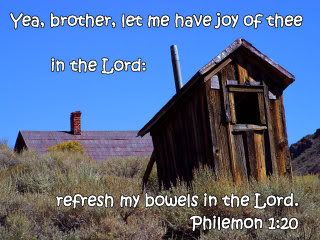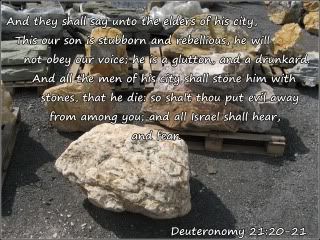 Click on photos for larger versions.
I will be making more and posting them as blog articles later. However, I will be
uploading them to Photobucket here
. Feel free to go there and download them. Let me know if you use them on a blog post and I'll link to it.