I will miss you all!
PZ Myers over at Pharyngula
has just infomed me that tomorrow is the day that Jesus will come back and retrieve his faithfull followers so that they don't have to endure The Tribulation™. I know that this must be true because it is
confirmed by this website
.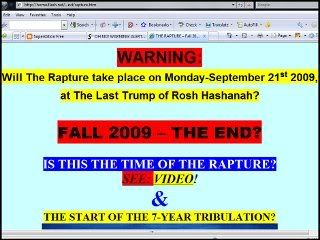 By the way, if you guys have any pets that need to be taken care of after you leave, I'll be glad to help. Especially with kitty kats!