Earlier, this week, three freethought groups in Northwest Arkansas put up a Coalition of reason billboard. I attend two of these groups, so I am very proud, though the part I played was so minuscule as to be almost nothing.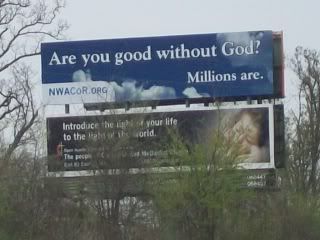 Here's a local news video featuring a very good friend, Darrell Henschell.
In a few minutes, I am heading out to the site of the sign to get my picture with a bunch of other freethinkers.