This morning, I was making myself some breakfast of fried eggs and
corncakes
. When I flipped the corncake over, I noticed there was an unmistakable image of a face on it. I think it might be God. It has that "smite the Kennite and rape his daughter" kind of smirk.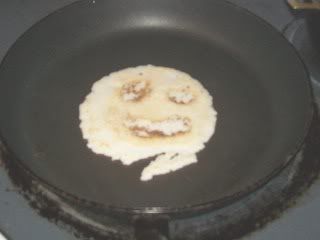 I am sorry to report that Corncake God will not be for sale on Ebay or anywhere else. I was given such a wonderful gift as God's face in a corncake. I knew that I had to do something special with it. So, I ate it with two fried eggs.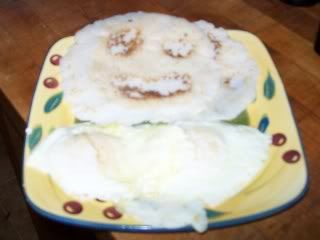 I'll say one thing for him. God is delicious. Though, I think I'll use less salt next time.
Hey! I was hungry!