In theory, yes.
My brother and his family moved back to Missouri last year, after he retired from the Navy. His wife has a degree in education and right away she was hired as a teacher in their local christian school.
When she was hired, she was told that she
must
abstain from all alcoholic beverages and foods. From her description, that also includes foods cooked with wine, beer, or whiskey as an ingredient.
Of course, I have a bit of an ethical problem with this ban. This is totally my opinion, but the way I see it is that that school has no business telling my sister-in-law what she can or can't do in her private life. As long as she what she is doing isn't illegal, christian or not, it's her business. If she dipped her noodles in a sauce with mirin in it at home, nobody should even be the wiser. Of course, before anybody protests, I talking about less than moderate consumption of alcohol. Soba tsuyu has less than 0.5% alcohol and dipping your noodles in it will not get you drunk.
Of course, if a teacher shows up drunk to class, I say can him/her. But firing someone for eating noodles with sauce? That would be stupid.
Here's a dangerous recipe!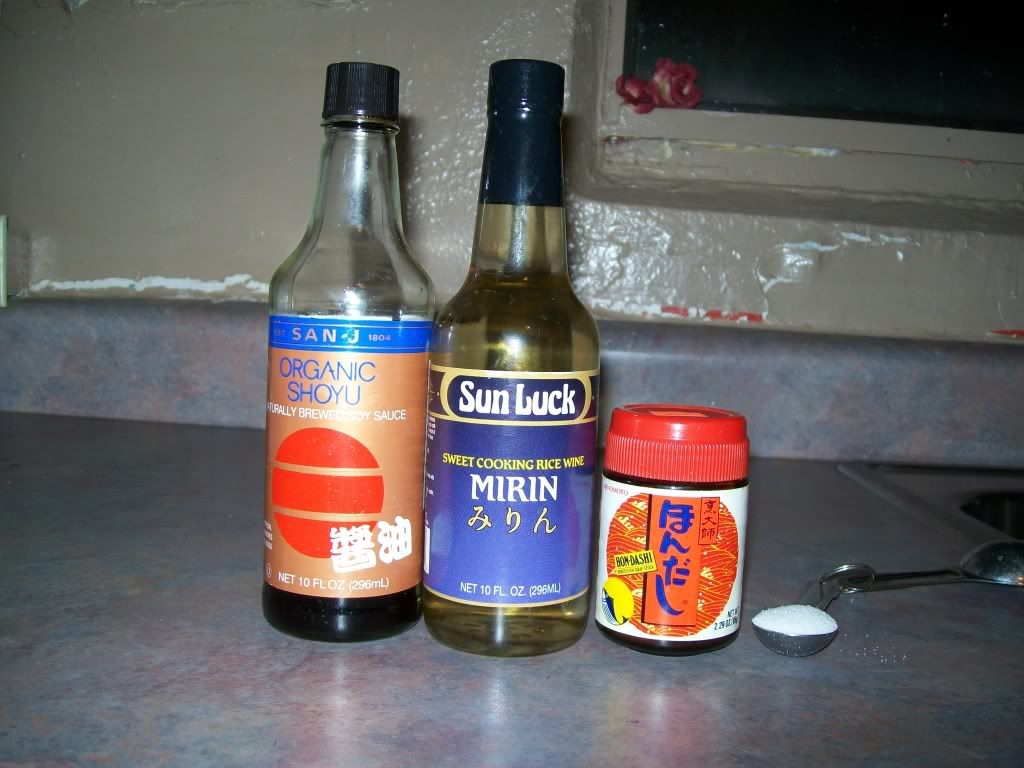 Soba Tsuyu

½ cup water
1 teaspoon instant dashi (bonito buillion)
2 tablespoons Mirin (rice cooking wine)
2 tablespoons soy sauce
2 teaspoons sugar

Conbine all ingredients in sauce pan. Bring to a boil. Reduce heat. Boil slowly for 5 minutes. Transfer to container and chill. Serve cool with cooked cold soba, somen, or udon noodles (or any noodle you want to). Usually served in a separate bowl than the noodles.
Just don't tell your principal that you ate this, if you work in a christian school.